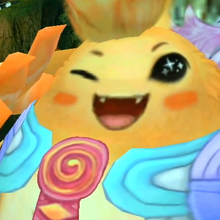 Hi! I'm MomoQca, also better known as Momo. I'm a huge fan of the Xenoblade Chronicles series. I'm no longer an active editor of Xenoblade Wiki, but I have been visiting this place on an-almost daily basis since the pre-release period of Xenoblade Chronicles X. That being said, I'll contribute to the Wiki every once in a while. I don't speak perfect English so if you come across any grammatical errors, please don't hesitate to fix them for me. :)
I currently don't have any solid plans for my future contributions to Xenoblade Wiki, but I'm mainly interested in improving character articles. I will also keep attempting to update the News section on the main page of Xenoblade Wiki.
Community content is available under
CC-BY-SA
unless otherwise noted.