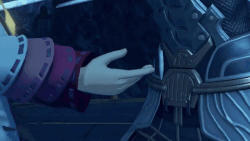 I have been a long-time user of Wikia for some time (several years now). I mostly edited a wikia/famdom for Ren Queenston (the Lapfox trax wikia) an artist with a very very very extensive back-catalog of music and artistic projects. The wikia there dried up with a lack of info for most people to put up there and most left, including myself. I set my sights on a new wikia I could call home and I now live here in the xenoblade wikia.
I am the guy responsible for most of the XC2 quests looking the way they do and I also exclusively listed every TTGC quest. I also like improving the functionality of the site as best I can. As in I like making lists so as to get people to what they want easier.
Given my schedule with graduate school, I am likely to come and go but will try to come back and find things to do as much as I can.
To do list:
Organize lists of quests by earliest to receive and in-game order.
Make master quest list for XC2 and maybe XCX and XC1.
Make master blade quest list.
Add all monsters to Species and location pages.
Add any monsters from TTGC still not on the wikia.
Add missing info for some monsters like summoning and maybe stats if I can figure that out.
Start making a list of all enemies not found in-game and put them in an article somewhere.
Add TTGC categories to existing XC2 articles.
Make a list of pages that should be deleted or moved around and present it to admin(s).
Add pictures to any monsters or NPCs still missing pics.
Add missing NPCs to Nations and location pages.
And probably a bunch more I could write here but I'll leave it at that for now.
Community content is available under
CC-BY-SA
unless otherwise noted.