Welcome to the Xenoblade Wiki
The Xenoblade Wiki is a fan-produced encyclopedia about the Xenoblade Chronicles series of Japanese role-playing games developed by Monolith Soft and published by Nintendo. The games feature exploration, real-time combat, and cinematic cutscenes.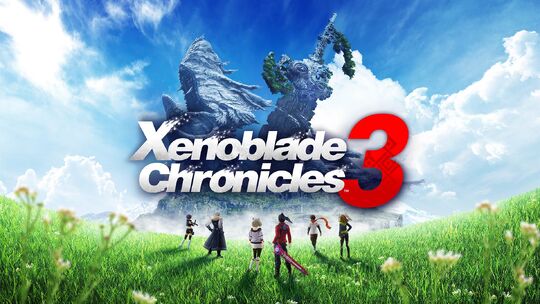 Xenoblade Chronicles takes place on the remains of two enormous titans. The story focuses on Shulk and the Monado, a mysterious sword capable of defeating the invading army of Mechon.
In Xenoblade Chronicles X, humanity tries to build itself a new home after the destruction of the Earth. They must explore the planet Mira and battle alien creatures, both on foot and in transforming vehicles called Skells.
In Xenoblade Chronicles 2, people live on the backs of huge creatures called Titans. The story follows Rex and his new friend Pyra, a living weapon known as a Blade, as they attempt to reach the fabled Elysium.
Torna ~ The Golden Country is a prequel to Xenoblade Chronicles 2, taking place 500 years earlier. It tells the story of Jin, Mythra, and their friends during the Aegis War.
Xenoblade Chronicles 3 takes place in Aionios, where an eternal cycle of conflict rages between the opposing nations of Keves and Agnus. It is the newest, recently-announced entry in the franchise, launching on July 29th 2022.
---
About this wiki • Code of Conduct • Manual of style • FAQ • Recent changes • Forums
Universe
Xenoblade Chronicles
Xenoblade Chronicles X
Xenoblade Chronicles 2
Torna ~ The Golden Country
Getting Started
This wiki is created by fans, for fans, and can be edited by anyone! See the Community page for our rules and information on how you can help out.
Editing on this wiki requires a FANDOM account. Signup here if you don't have one.
Join us on Discord
Recent News
Affiliates
Also by Monolith Soft

Xenosaga Wiki
Baten Kaitos Wiki
Operation Rainfall

The Last Story Wiki

Pandora's Tower Wiki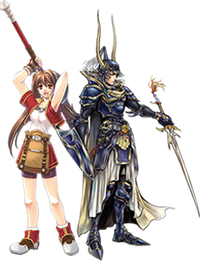 JRPG Games
Want your community included? See how!