Yura (Japanese: ユーリィ, Yūrī) is a High Entia in Xenoblade Chronicles. He can be found in Alcamoth on the north side of the central escalator on the ground floor, near the entrance. After the events at the Mechonis Core, he can be found in Harict Chapel in Valak Mountain. If he migrates to Colony 6, he can be found south of the Armu Farm, leaning against the backside of the houses.
Inviting to Colony 6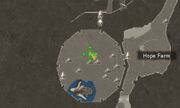 Housing must be Level 3.
Reconstruction percentage must be 25%.
Affinity
Trade (Alcamoth)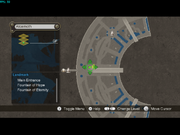 Trade (Valak Mountain)
Trade (Colony 6)
Quests
Community content is available under
CC-BY-SA
unless otherwise noted.